Whirlpool Dryer Repair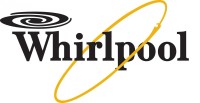 Alpha Appliance is pleased to offer Whirlpool dryer repair to home- and business owners in the Salinas area. We specialize in repairing Whirlpool dryers, because we believe in this time-tested and reliable brand. You can always trust Alpha Appliance for quality dryer repair workmanship, and because we're extensively familiar with Whirlpool appliance repair, we'll tailor our repairs to your unit's specific design and needs. Call us today to learn more about Whirlpool dryer repair, and to schedule your appointment with a member of our team.
Call us in if your Whirlpool dryer is: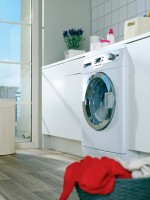 Failing to heat
Overheating
Failing to tumble
Making unusual noises
Failing to start at all
Or exhibiting any other symptoms of malfunction
We're licensed and insured for the services we offer, with state license #46302. We'll provide the thorough, accurate dryer repair you need to get your Whirlpool dryer back in action again. Beyond providing top-notch workmanship, Alpha Appliance strives to keep our prices for dryer appliance repair among the lowest in all of Salinas. If you need Whirlpool appliance repair from a technician with the skill, knowledge, and determination to give you results, turn to the company with 25 years of experience: Alpha Appliance. Contact us now! 
whirlpool dryers repair
whirlpool dryer repairs
whirlpool dryer problems